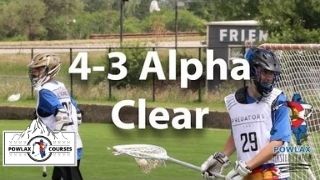 The 4-3 Alpha Clear utilizes all of the tenants of clearing to create a simple and efficient clear that every high school team should know!
This course includes the 4-3 Alpha Clear Playbook PDF.
Register your team! Hold your players accountable for the information by having them complete the Quiz!
Team registration includes 30 Sub Accounts for Players and Staff!