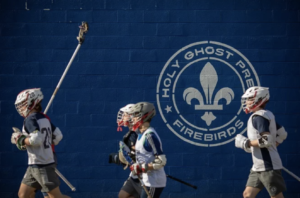 This Membership gives access to the Holy Ghost Prep Lacrosse Course which includes the Lacrosse Fundamentals, 21-12 Motion Offense, Near Man Defense, and 4-3 Alpha Clear and is available here (https://powlax.com/courses/holy-ghost-prep-lacrosse-course/
This is a Team Course. You will receive 45 sub-accounts for your staff and players!
Follow the instructions in the confirmation email to add your staff and players.