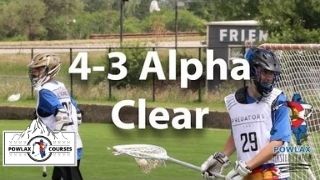 The Near Man Defense is a man-to-man defense that combines concepts from a crease and adjacent slide defenses. It can eliminate some of the difficult situations of using each on its own.
This course includes the Near Man Defense Playbook PDF
Register your team! Hold your players accountable for the information by having them complete the Quiz!
Team registration includes 30 Sub Accounts for Players and Staff!