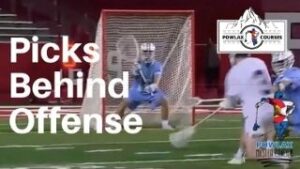 Penn State attacks from everywhere behind the goal with this offense! They use picking at X, from the wings running to X, and right on GLE to attack with precision in the 2 Man Game.
This course includes the Penn State's Picks Behind Offense Playbook PDF.
Complete the quiz at the end of this course to receive the POWLAX "Penn State's Picks Behind Offense Course" Certificate of Completion.
Register your team! Hold your players accountable for the information by having them complete the Quiz!
Team registration includes 30 Sub Accounts for Players and Staff!