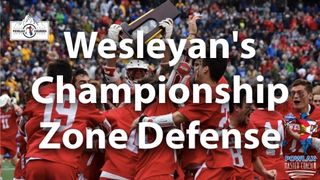 This Course will take you step by step through learning the ins and outs of Wesleyans 2018 National Championship 3-3 Zone!
This course includes the Wesleyan Championship 3-3 Zone Playbook PDF and Quiz. Complete the quiz with a score of 80% and receive the POWLAX Wesleyan Championship 3-3 Zone Certificate.
Register your team! Hold your players accountable for the information by having them complete the Quiz!
Team registration includes 30 Sub Accounts for Players and Staff!