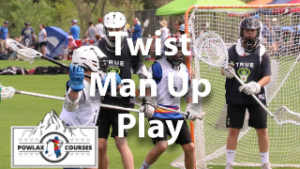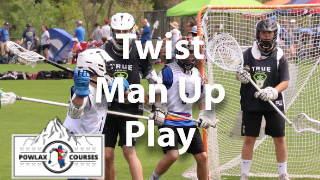 Welcome to our lacrosse master class on the Twist Man Up Play! This simple yet efficient play can be used by teams of all levels, from 6th grade to varsity. The Twist Man Up Play is designed to allow players to read the play rather than look for specific looks, making it a foundational element of any team's game plan. Our experienced instructor, Patrick, will guide you through the key principles and tactics of the Twist Man Up Play, providing you with the knowledge and skills you need to implement it effectively. Whether you're a beginner or an experienced lacrosse coach, this course will help you take your team's man-up offense to the next level. Don't miss this opportunity to learn from the best – sign up now!
This Master Class includes the Twist Man Up Play POWLAX Playbook PDF.
Earn the Twist Man Up Play Certificate of Completion by passing the quiz with a score of 80% or higher.